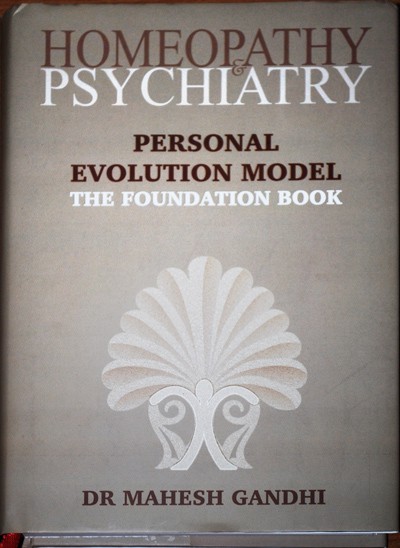 In this book, centered on Mahesh Gandhi's Personal Evolution Model (PEM), the many aspects of homeopathic and psychological work come together in a beautiful unified symbiotic relationship and reach a place of integration and unity.
"I have found that the PEM is very inclusive in nature and integrates many homeopathic systems and the symptom approach under one umbrella."
– Mahesh Gandhi, from the Introduction
Divided into three sections the book thoroughly covers:
The evolution of homeopathy (including the symptom, system and synergy approach) and the evolution of psychiatric treatment models (including Freud, Jung and Erikson).
Homeopathy from the PEM perspective (including the mineral, plant, animal kingdoms with relationship to miasms).
A spiritual perspective of health and disease.
"The ideas put forth in this book are by no means theoretical concepts, but a working model that I apply in my clinical practice on a daily basis. This has given me a great insight into various groups of remedies that come up frequently in the treatment of specific psychiatric disorders. It has also helped me to understand the various psychiatric disorders from a new perspective and this is what I would like to share with you, dear reader, by means of this book."
– Mahesh Gandhi, from the Introduction
From homeopathic professionals to students of homeopathy, to anyone consulting with patients I especially point to the chapter on the "The Art of Listening." This chapter is not just a lovely read, that it is, it really does address ways to effectively relate with patients "unpeeling and examining" to uncover meaning when a case history is taken. I would like to say that Gandhi addresses this topic in the most thorough, wholesome and clinical helpful way.
"We are in different stages of the journey of separation and development of consciousness. Humans are trying to be their conscious unique self and be aware of what they are in essence. Separateness helps us to achieve awareness. You cannot be aware of something if you are a part of it. In the process of this separation, we start living in polarities. I believe that this polarity is the central problem of our existence. The ultimate reality is that our illnesses are a result of living in this polarity and healing is the transcending of polarity."
–Mahesh Gandhi, from Health and Higher Purpose
I highly recommend this book for any practitioner and student of the healing arts.
Homeopathy & Psychiatry
The Personal Evolution Model
$ 100 including shipping
Order at: drgandhisclinic@gmail.com
---
About the Author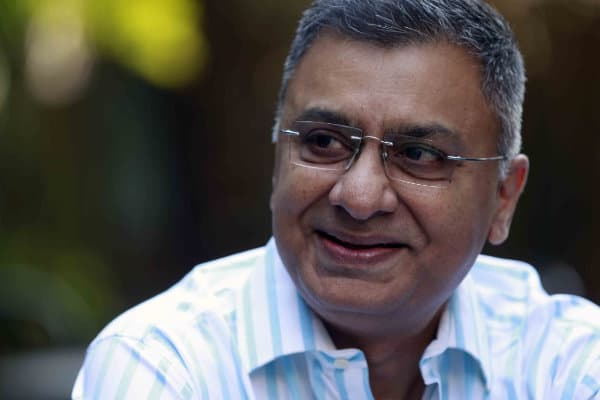 Dr. Mahesh Gandhi, MD. , graduated as MD (Psychiatry) in modern medicine in 1981. Dr. Gandhi works in private practice in Mumbai, India, and visits Bharatiya Arogya Nidhi Hospital where he is appointed as an Honorary Psychiatrist.
For more than 25 years Dr. Gandhi has been closely associated with Dr. Rajan Sankaran, sitting in with Dr. Sankaran in daily clinic for many years, recently working with mainly psychiatric cases.
Dr. Gandhi served as Honorary Visiting Lecturer at The College of Management for Postgraduate and Diploma Studies in Tel Aviv, Israel, and has started his own school in Israel.
Dr. Gandhi has given international seminars on the topic of homeopathy and psychiatry in many parts of the world including: USA, Israel, Bulgaria, Croatia, Yugoslavia (Serbia), South Africa, New Zealand, Australia, Russia, Japan, Norway, France, Netherlands, Spain, Hungary and Germany. Students now visit from various countries to sit in at Dr. Gandhi's clinic in India.