The Homeopathy School International's philosophy recognizes the interrelationship of body, mind, psyche and spirit as well as the extraordinary healing effects of homeopathic treatment. Courses address physical and psychological aspects of healing in the pursuit of restoring a state of well-being and health.
The school's curriculum is designed to support the acquisition of the knowledge and skills needed to practice homeopathy professionally and ethically. The program provides flexible and practical learning while stimulating creative thinking in relation to the healing art. The faculty is committed to providing a supportive and stimulating learning experience.
To provide exceptional education in Classical Homeopathy contributing to community wellness by providing skillful professional homeopathic practitioners.
Distance education as a valuable and effective learning method
A curriculum that integrates theory and practical application
A curriculum that offers a variety of learning styles
A curriculum with gradually increasing complexity
Easy access to faculty and case supervisors
Faculty who respond to individual learning needs
Regular practice and assessment to verify learning
Interactive learning via zoom sessions and webinars
Engagement through work with student partners
Student feedback to improve the quality of instruction and student learning
Faculty and staff engaged in creatively improving the instructional process
Professional Certification of homeopaths through the Council for Homeopathic Certification
1. Provide quality homeopathic education leading to professional practice.
2. Professionalize the practice of classical homeopathy through certification in homeopathy.
Articulate the philosophical, theoretical and historical foundations of homeopathy
Demonstrate ethical professional behavior
Employ homeopathic reference tools effectively
State the symptom pictures for homeopathic materia medica
Record, analyze and manage cases effectively
Demonstrate the principles and methods of homeopathy through skilled casework
Identify strategies for building a successful practice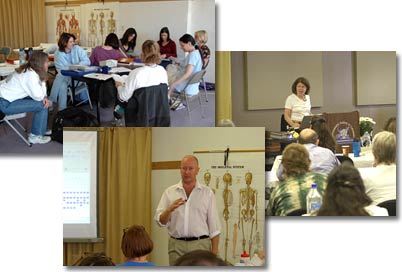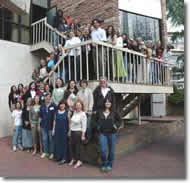 In 1990, the Classical Homeopathy Certificate Program was established as a branch of the Massage Therapy Institute of Colorado (USA). The original program, founded by Mark Manton and Barbara Seideneck, was approved by the State of Colorado and enrolled twenty-three students at the Denver, Colorado site. This program, one of the first modern homeopathy trainings offered in the United States, soon expanded from a one-year to three-year training.
Further development and expansion led to establishing the school as an independent institution. By September 1995 the school earned its non-profit status 501(c)(3). In 1996 the school moved to Boulder, Colorado, at the foot of the gorgeous Rocky Mountains.
The school's Distance Education Program was established in 2002 in response to a growing demand for the availability of homeopathic education outside of Boulder, Colorado. Nationally and internationally recognized for excellence in homeopathic education, the Homeopathy School International (HSI) now offers study options to students worldwide. The school has graduated professional homeopaths since 1991. As of April 2017, HSI was the first Distance Education Program to be accredited by the Accreditation Commission for Homeopathic Education in North America (ACHENA).
I have been a professional student my whole adult life, so I feel that I have a lot of experience with which to compare my tenure at HSI. The classes are focused, well organized and taught in a way to be intellectually rigorous and stimulating. The program makes the study of homeopathy come to life, providing an excellent foundation to become a good practitioner. I can sincerely say that the two years at HSI yielded one of the most fulfilling learning opportunities I've ever had.
The school's advisory council provides recommendations for the continuing improvement and enrichment of the school's educational programs. The council meets annually and includes homeopathic practitioners, students, alumni, and community members representing alternative healing modalities.
As of January 2018, the CHC requires all applicants for Certification to complete their homeopathic education through a fully accredited school or ACHENA approved curriculum.
This program is terrific. I'm glad I chose this school. I've recommended it to a lot of others who are interested in studying homeopathy.