The School accepts students from a variety of backgrounds.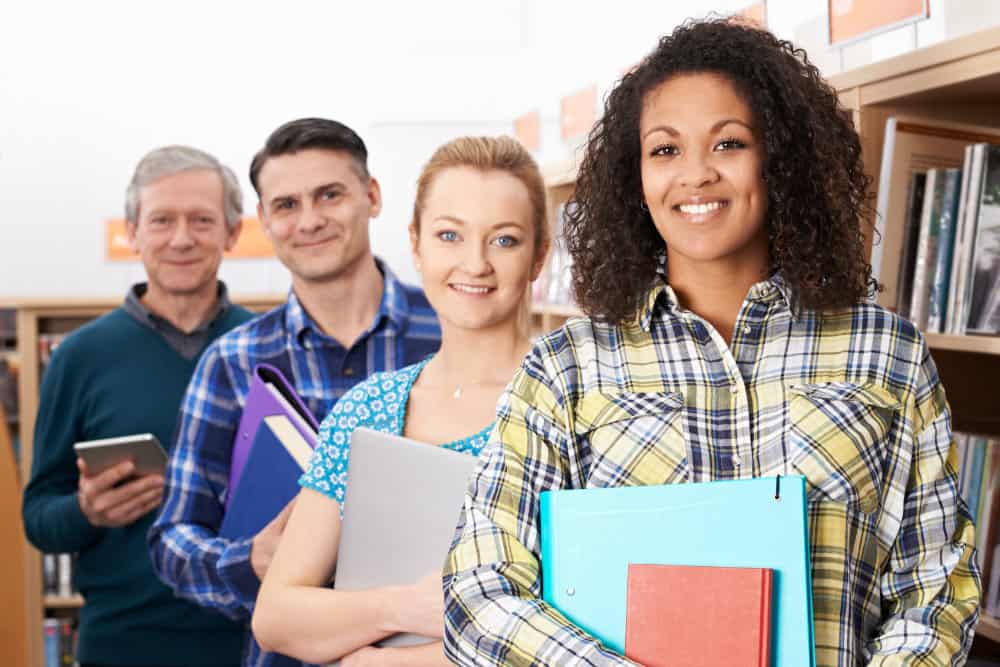 As an institute of Higher Education, HSI offers admission to applicants committed to successfully completing the studies that meet the competencies of the homeopathic profession.
The admissions committee assesses applicants throughout the application process and reviews each applicant from numerous perspectives. This includes academic achievement, professional and life experiences, as well as the learning goals described in your Letter of Intent.
The school is looking for students with motivation and firm commitment to become dedicated, compassionate, and skilled professional homeopaths.
All students who wish to enter the school's program and who meet the admission requirements are initially enrolled in HSI 101. On successful completion of HSI 101, students will be eligible to continue through the Practitioner Certificate Program.
Step 1: Apply HERE online
Step 2: Please upload your transcripts with your electronic application and complete the Letter of Intent in the indicated field in the online Application Form. When completing your Letter of Intent, use 150 words or more and address the following:
Why you are interested in becoming a professional homeopath.
Your experience with professional homeopathic treatment or alternative therapies and your impression of those experiences.
Any training in medical or alternative therapies you have completed.
Why you feel that HSI offers the right program for you.
What you would like to achieve by completing the HSI program.
Step 3: You will receive an email acknowledging receipt of your completed application, and an invoice for the $100 application fee.
Step 4: After your completed application and the application fee have been received and processed you will receive an email informing you about your enrollment status.
Once accepted into the program, we will email you an Enrollment Packet that includes a link to the Enrollment Agreement and the School Policies, as well as a PayPal tuition invoice. Applications are accepted throughout the year and you can start at any time.
Once enrolled at HSI,
You receive a Welcome email from your support faculty with attachments of materials you will need to start your studies.
Please make sure you immediately order your required books.
Your support faculty will contact you to schedule a call to help you get started.
As soon as your course materials binder and electronic files arrive, review the materials and begin your studies.
This can all happen within one week of enrollment. During your studies you will follow a clearly outlined syllabus, listing lectures and assignments. You will also work with recorded lectures and clinical cases. Zoom sessions offer the opportunity to meet with fellow students. CHC certified support faculty and/or case supervisors will personally comment on your work by email and are available by phone, email, text or zoom.
I congratulate the program and the instructors for the organization of the course and the academic level offered. Each course is well selected and properly structured according to level of learning achieved. I want to highlight my personal case supervisor who has been very helpful with her comments, as well as my support faculty with her help in the different assignments. Thank you! And thank you to each of my teachers for transmitting the love for what they do and for teaching me how to heal in a kind and effective way. The program exceeded my expectations!
Access to a computer with MS Word software
Access to equipment that can read a USB flash drive
Access to reliable email and Internet services
Beginning HSI 102: Access to tools for recording video.
Competency in spoken and written English
Practitioner Certificate – HSI 101 through HSI 202
Open to individuals interested in developing professional level skills to become practitioners of Classical Homeopathy.

Admission to the Practitioner Certificate courses requires the completion of 60 semester credits/90 quarter credits at an accredited educational institution.
Those who don't meet the college requirement may be admitted to the program based on equivalent experience or be admitted as probationary student – for details, inquire with the school

Advanced Clinical Studies – HSI 301
Advanced Clinical Studies (ACS) is open to individuals who have successfully completed HSI 101 through HSI 202, and open to transfer students who have completed a 500-hour program in the foundations of Classical Homeopathy.
Individuals wishing to transfer to HSI from another institution that teaches classical homeopathy must follow the process outlined below:
Step 1:  Complete an HSI application, and include:
Transcripts from the school/college at which classical homeopathy studies were complete
Course descriptions or syllabi for any completed work in classical homeopathy
You will be invoiced for the fees for the HSI application ($100) and transcript evaluation ($80). [Total $180]
Once the application and transcripts have been evaluated by HSI, and we've received payment for the fees, the applicant will be contacted and notified of a tentative course placement within the HSI course of study.
Step 2 – Before enrolling in a particular course, however, demonstration of the necessary skills and ability required for that level of study must be verified through an exam process. The process includes:
Submitting a $150 exam fee.
Passing the final open book exam (Minimum score 80%) for the pre-requisite course in which the applicant wishes to enroll. (Course outlines will be provided for preparation.)
Depending upon the placement within the HSI program of study, the exam may require submission of a written case report based on a case taken and analyzed by the applicant (Minimum score 80%). (The required case format will be provided.)
Upon successful completion of all of the above, the application will be eligible to enroll in the appropriate HSI course. To be eligible to graduate from HSI, transfer students must complete a minimum of 50% of the course of study at HSI.
Students who have studied classical homeopathy from institutions that issue transcripts in languages other than English, Spanish or German, must have their transcript evaluated by a credential evaluation service such as Educational Credential Evaluators. The evaluation is then submitted with the application to HSI.
Notice of Non-Discrimination
HSI does not discriminate on the basis of race, age, gender, sexual orientation, political or religious beliefs, handicap, marital status, national origin or ancestry in its educational programs and activities, admission policies, and employment practices.