Practicing on the Ranch and Beyond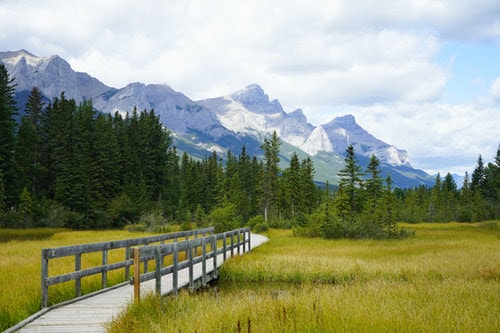 Even after 25 years, my homeopathy journey is just beginning. There will always be more to
learn and plenty of people, animals, and even plants to help along the way.

Mara Koch, CPHom, CCH
Living in rural SW Colorado, homeopathic remedies fit seamlessly into my daily country life. There's a remedy for all that ails us – even for our fur babies!
I began my homeopathy journey over 25 years ago, shortly after the birth of my first daughter. My mother gave me a remedy kit, along with Robin Murphy's Repertory and Lotus Materia Medica. I was fresh off a negative experience with antibiotics and my baby – thanks to a nighttime trip to urgent care with an inconsolable child. Yes, Chamomilla eased her many times after that episode and, because I could put her down, it helped us both to get some much-needed rest. I didn't like how nonchalantly the doctors prescribed medication, and I was determined to take my family's health into my own hands. I think that's one of the best things about homeopathy – how it empowers people with tools for optimizing their health and caring for their families. As a young mother who lived in an isolated mountain town, it provided me with an affordable and accessible means for addressing my children's needs. I learned everything I could. And what a relief that I didn't have to force my little ones to take the sweet pellets! Fast forward through three daughters and countless remedies that addressed their physical and emotional concerns. Gelsemium did wonders for my youngest's butterflies before volleyball try-outs, plus we went through a lot of Arnica during the season. Antibiotics were a rare need in our household, and I know that my children's health, especially their gut biome, is better for it.
But the magic of homeopathy didn't end there. When our family dog tore her ACL because she was chasing coyotes, Rhus tox eased her pain and stiffness. That surgery settled her down quite a bit, but she still went on regular hikes with us, and those days after were hard. It's so easy to drop a few pellets into their water bowl and watch them return to running up the stairs! When the cats got worms, Cina helped out. I was surprised to learn that the following spring when they began hunting mice again, they didn't seem to have worms. Another great thing about homeopathy – it doesn't just treat the current symptoms, but also strengthens the overall health, thus decreasing future suffering.
When my kids were nearly grown, I realized that I wanted to begin a new career and that I wanted it to be in homeopathy. It had been my trusted ally through years of child-rearing, and I wanted to learn more and have the opportunity to help others. Homeopathy School International was the perfect fit for all of my educational needs. I could attend a well-respected and ACHENA-certified program while continuing to enjoy my quiet rural life. There's no way that I could move away from the idyllic sound of roosters crowing and cows mooing in the fields! Internet access is not always optimal let alone reliable, when you live in a small town, so I was happy to find that there were no Zoom meetings that I was required to attend. Plus, I could do this at my own pace – a big plus given that I still had one daughter at home, a busy homestead to look after, and a part-time job that would take me into town. After a few years of hard work, I am proud to be a Certified Classical Homeopath and to encourage others to begin their own homeopathy journey.
My latest passion is agri-homeopathy. We decided to up our garden game these past few years, and I was surprised to learn that my trusted friend could help with that as well. I soaked my cilantro seeds in Arnica and Thuja before planting them, and I was happy to see how thoroughly they took over the garden bed! Next year, I'll be better prepared for the unusual heat we've had this summer. My garden will bounce back easier, because I'm learning that there's a remedy for that.
Even after 25 years, my homeopathy journey is just beginning. There will always be more to learn and plenty of people, animals, and even plants to help along the way.
To learn more about Mara and her practice, visit https://www.attunedhomeopathy.com/