Speaker at the Joint American Homeopathic Conference in Colorado
Date: Saturday, April 9, 2016
Time: 1:30 PM – 3:30 PM
Predictive Homeopathy, My Latest Adventure in the Quest for Optimal Homeopathic Prescribing
It seems that all homeopathic professionals and teachers, including Hahnemann himself, continued to search for greater success in applying this treasured art and science. Prafull Vijayakar, M.D., from Mumbai India, has elucidated refinements in the application of Hahnemannian homeopathic prescribing, including miasmatic and embryological considerations in case analysis and management. I attended a sequence of introductory seminars conducted by Dr, Vijayakar, his son Ambrish and a number of his advanced physician students.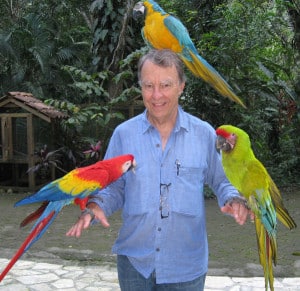 Dr. Vijayakar principles are those of Hahnemann and he has, besides the considerations mentioned, focused on detailed application of Hering's  Law as crucial in case management, as well as precision in case-taking and choice of rubrics in case analysis. In the months subsequent to the seminars I have attempted to maximize application of the principles that were addressed. In this presentation I will discuss as many topics as possible that they covered, along with examples of their application in my practice up to this point.
I'm a Colorado native, with my grandfather having been a horse and buggy doctor in southern Colorado around the turn of the 20th century.
Graduated from the University of Colorado School of Medicine, 1968, Internship at Hennepin County General in Minneapolis, 1968-1969, Indian Health Service 1969-1971 on the Navajo Reservation, Crownpoint, New Mexico.
Practicing homeopathic medicine since 1976 in Denver, Colorado.  Board Certified in homeopathic medicine, former board member and president of the National Center for Homeopathy, former  board member and president of the American Institute of Homeopathy (currently serving on the board once again) and formerly a member of the Rhus Tox study group of Homeopatia Internationalis for over 20 years.
Other interests include Jungian psychology, photography, watercolor, golf, pantomime, music and poetry. I've taught courses for beginners and more advanced prescribers in the U.S. and Central America, and have written numerous articles for various homeopathic journals.