Exploring Little Known Facets of Essential Polychrests
Including Key Pointers from Dr. Prafull Vijayakar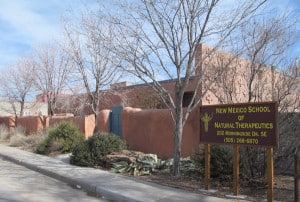 Date: Saturday Aug.15 and Sunday Aug.16 (1/2 day), 2015
Fee: $ 150
Location: Santa Fe, New Mexico
Contact: Judith Acosta, 505-771-2282, verbalfirstaid@gmail.com
EDIT: Correction for August Seminar with Karl Robinson, MD
Location is:
NM School of Natural Therapeutics
202 Morningside Dr SE
Albuquerque, NM 87108
11 CEU's are available 
Please register by writing to Judith Acosta at verbalfirstaid@gmail.com
As everyone who practices homeopathy knows, homeopathic medicines have seemingly endless uses. One polychrest can be curative for many patients: infants, children, adolescents, adults and the elderly. Polychrests can be effective in acute and also chronic illnesses. The diligent homeopath spends a lifetime learning more and more about each medicine. Strangely, even the world's greatest homeopaths seem only to have one, perhaps two "pictures" or "sides" of each medicine.
In this seminar Dr. Robinson will bring new ideas about established polychrests and share perspectives on homeopathic medicines garnered from Dr. Vijayakar (Mumbai, India), the classical authors, prominent homeopaths throughout the world, and his own observations and experience.
"Our medicines have many sides or 'facets' to them," says Robinson. "No one homeopath knows all the facets of even one polychrest. It is hugely satisfying when one learns another use, another facet, of one of our great medicines."
Dr. Robinson will also speak of the Law of Cure, as amplified by Dr. Vijayakar, and briefly cover the three miasms: Psora, Sycosis and Syphilis.
Remedies to be discussed include: Cimicifuga, Hyoscyamus, Moschus, Naja, Opium, Phosphoricum acidum, Rhus Tox, and Thuja.
Suggested reading: Prafull Vijayakar's Theory of Suppression, Theory of Acutes, Genetic Matria Medica, and Frequent Encounters.
Karl Robinson, MD
Graduated from Hahnemann University, Philadelphia, PA, 1972; internship and residency in Internal Medicine, homeopathic studies at the Royal Homeopathic Hospital in London.
Teaching homeopathy for the past 14 years in Cuba, Honduras, El Salvador and Guatemala – in the US for over 20 years.
Practicing in Houston and in Albuquerque.
Author of: Small Doses Big Results: How homeopathic medicine offers hope in chronic disease (http://homeopathyyes.com).