with the Council for Homeopathic Certification (CHC)
Wednesday, November 9, 2016
5.30 PM to 6.30 PM (MST)
(Be aware of winter time changes in your state or country)
Please register for this FREE HSI webinar, conducted by Ann McKay, CHC President.
Ann McKay will give a brief description of the CHC's purpose, mission and goals. She will discuss the eligibility requirements for the CHC exam, give an overview of the certification process and be available to answer your questions.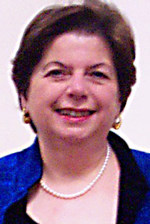 Ann McKay RN-BC, MA HNB-BC, HWNC-BC, DHM, CCH
http://www.homeopathicdirectory.com/
Ann serves as President for the CHC with a passion for homeopathy that includes an initiative for accreditation of the CHC through the National Commission for Certifying Agencies (NCCA). She has over thirty years of experience as an RN, educator and homeopath. She is board certified as a Psychiatric-Mental Health Nurse, RN-BC; as a Holistic Nurse, HNB-BC; Certified Classical Homeopath, CCH, and Health and Wellness Nurse Coach, HWNC-BC.
Ann has served as faculty member and Clinical Supervisor for various colleges and homeopathic schools and continues to work with CCH practitioners on their difficult cases. Her homeopathic practice is in Providence, Rhode Island